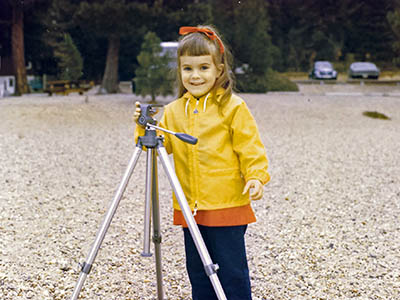 Candi was given her first camera at age 4 and it sparked a passion in her that has flourished in all the years since.  Over a half a century later, you will find her behind the lens with Clarity Northwest, the West Coast's foremost architectural photography firm.
Candi is not just a photographer though.  In the last 25 years has built a reputable career in real estate marketing.  This adds another level of service as she knows how to capture the essence of property to heighten your marketing endeavors.
What can you expect when you partner with Candi?  Beginning with booking the appointment to discovering what you are wanting to achieve is vital. At the shoot, she doesn't just arrive and take photos.  She makes your clients feel at ease, tours the property with you and might make adjustments to furniture or accessories if needed to create the optimal photograph.
Candi has established her reputation on creativity, exceptional client care, attention to detail and a drive to exceed her client's expectations.  Her clientele is comprised of some of the most influential Realtors, designers, home builders and architects in the industry.  Not only are they top achievers in the Northwest they are also recognized nationally for their excellence.  Her work has been featured in Seattle's Luxury Home Magazine, KOMO 4's Refined TV show, Suncadia's Basecamp and the Puget Sound Business Journal.
Family is everything! Her husband Kerry, adult twin sons Cameron, Brendan and daughter-in law Brie are her world.  They all enjoy adventures in the great outdoors, hunting, fishing, hiking and kayaking with yoga, fitness and crafting sprinkled into the mix.
Candi's life-long love for horses led her to volunteer at Save A Forgotten Equine in Redmond, WA.  She began volunteering in 2016 and was Volunteer of the Year in 2018.  She has many roles at SAFE from the horsemanship team to fundraising, special events, speaking engagements, facilities projects and more.  It is life changing to gain the trust and experience the transformation of a horse that has suffered from neglect or abuse.
In the business world your digital marketing footprint is more important now than ever!  If you place importance on stunning photos, premium client care and collaboration connect with Candi today.